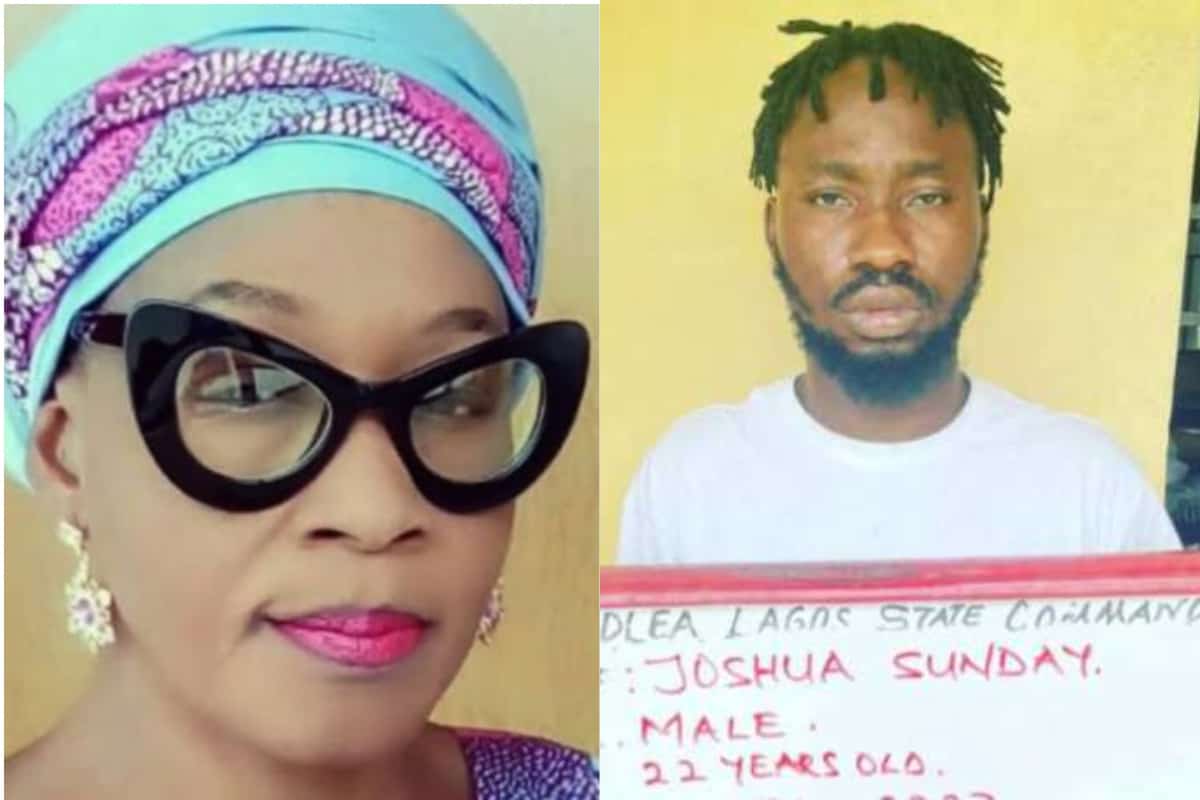 Self-acclaimed investigative journalist, Kemi Olunloyo has pledged her support fr NDLEA by admitting that Skit maker, DeGeneral needs to face the law.
We earlier reported that the NDLEA made an arrest on popular Instagram skit maker, DeGeneral for possession of Cannabis and Tramadol.
He was arrested by midnight after the NDLEA got valid information and a raid was conducted on his house which led to an assault.
Reacting to all of these, Kemi Olunloyo on her Instagram story said NDLEA should not be blamed for arresting drug pushers, users, and traffickers.
Don't blame the NDLEA for arresting drug pushers, users, and traffickers. I'm a pharmacist. The same way I slammed Juicewrld for swallowing all that Percocet on the plane when the DEA was waiting in the same way DeGeneral needs to get help for his drug demons. He was in possession of Tramadol a schedule 2 narcotic without prescription. These pill pushers need to face the law. BTW, Juicewrld DIED when the plane landed, She said.
See Post: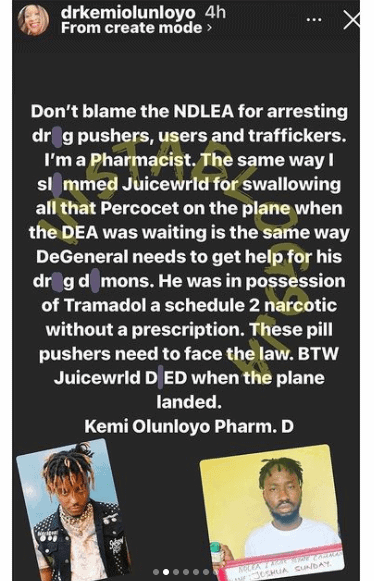 Here are some reactions:

The post "Skit Maker De General Needs To Face The Law" – Kemi Olunloyo Pledges Support For NDLEA appeared first on tooXclusive.