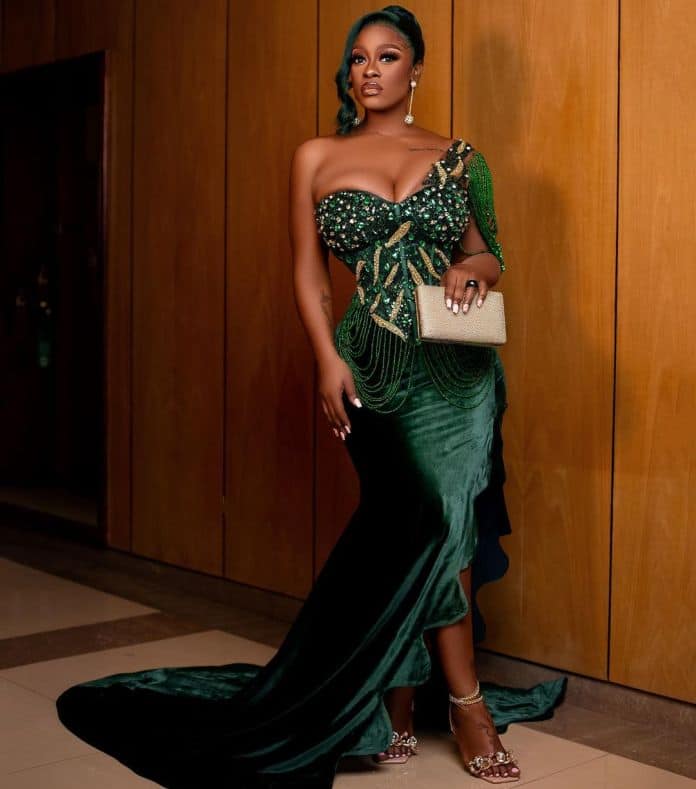 While some ladies enjoy being enticed by having the best bottles on their tables at the club, Uriel thinks it's a sheer waste of money.
The former reality Tv star turn chef revealed on her social media page that she does not get impressed when a man spends money on buying her bottle when they are out chilling. According to her, the more you buy bottles, the more he calculates the number of potential businesses the money could generate.
In Uriel's words, If we are dating, please when we go out, do not spend money on bottles. I'm not impressed. I will be adding and subtracting potential business ventures. Let's just buy one bottle, it's okay. Let's roll with the big boys at home.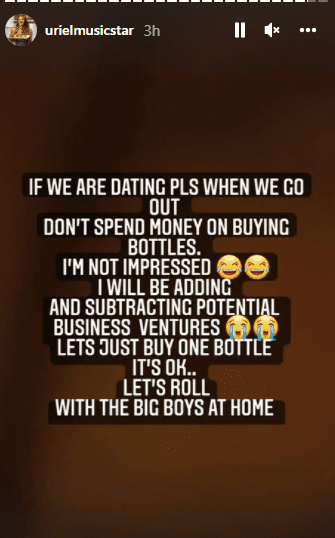 It's is no longer news that men love to show off by the number of bottles on their tables when they go out. Matter of factly, some prefer to pop those bottles and waste them, rather than drink and get drunk.
Well, Uriel has aired her thoughts. What do you guys think???
The post "I'm Not Impressed By Men Who Spend Money Buying Me Bottles" – Chef Uriel appeared first on tooXclusive.