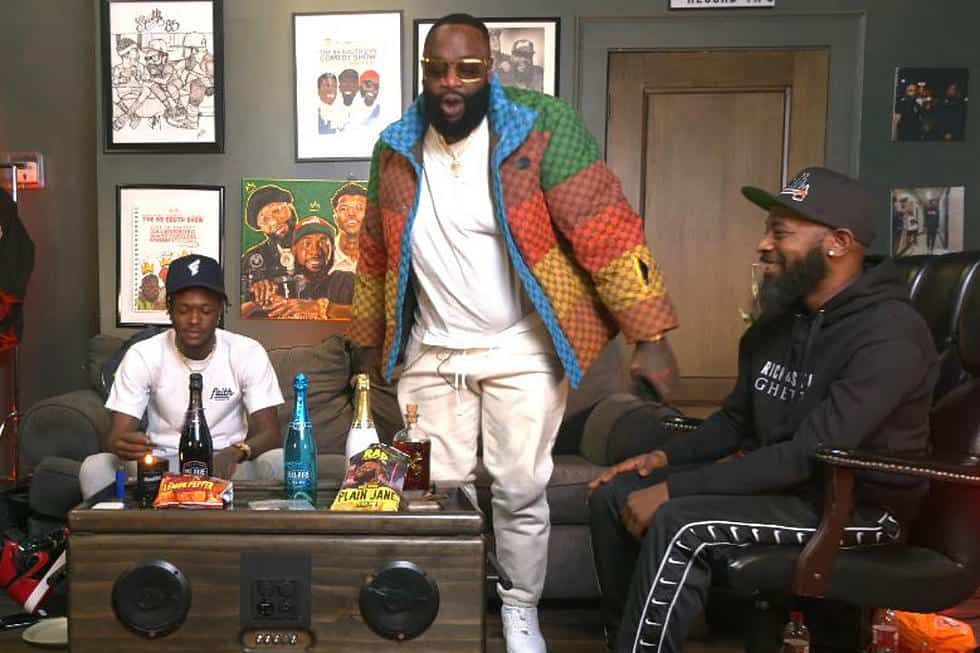 Rick Ross' recent interview on The 85 South Show left the hosts scratching their heads when the rapper took a bathroom break but never returned.
One of Ross' many press stops took place on the 85 South Comedy Show, where he sat down with DC Young Fly, Karlous Miller, and Chico Bean to discuss the project, among other things.
The entire interview video spreads up to 2 hours, but fans are stuck on the part where Ross announces he needs a bathroom break and to take his jacket off before he can continue. Man, you can't take your foot off of it for nothin he can be heard saying to one of the hosts as he stands up.
See Video:
"He had to go to the airport, his management, they had to take him out of here," a female voice can be heard saying off-camera. The rest of the men could not help but wonder why Rozay didn't at least take a minute to inform them of his departure before ending their chat so abruptly.
The post Rick Ross Told Interviewers He Was Going To The Bathroom And Never Returned || See Video appeared first on tooXclusive.