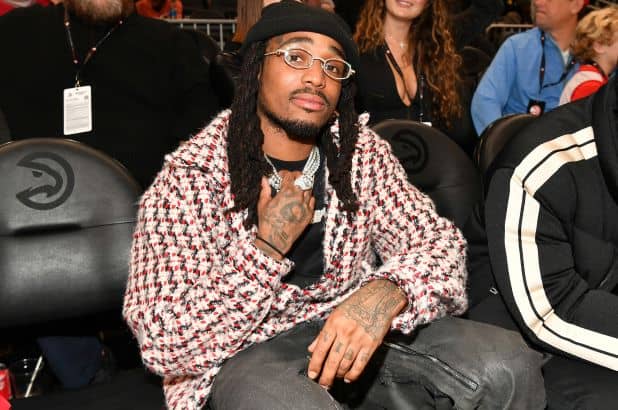 Reports have it that Quavo and other passengers in the limousine allegedly threw bottles, kicked, and punched the driver.
According to a developing report, Quavo and his entourage are being sued for allegedly beating up their limo driver in Las Vegas on the 3rd of July, 2021.
The driver's lawsuit reveals that 5 passengers in the vehicle, all part of Quavo's crew, started repeatedly kicking and punching him after he forgot to pick up one of their friends. Court documents obtained by TMZ reveal that the Migos rapper and his crew were upset because the driver left behind someone else from their group when he picked them up from a club to take them back to the Virgin hotel.
After attempting to talk things over with the rapper and his buddies, somebody told him to "shut the f*ck up" and threw a bottle in his direction. After that, things escalated and he was got beat up by 5 people, claiming that they incessantly kicked and punched him. The driver says that hotel staff witnessed the assault but instead of helping, they stayed inside and took cover.
He says he was left with lingering injuries from the assault, suffering mental and physical pain, and even disfigurement. He's suing Quavo, Migos Touring, and the hotel for an unknown amount.
The post Quavo Sued By Limo Driver For Alleged Assault In Las Vegas appeared first on tooXclusive.