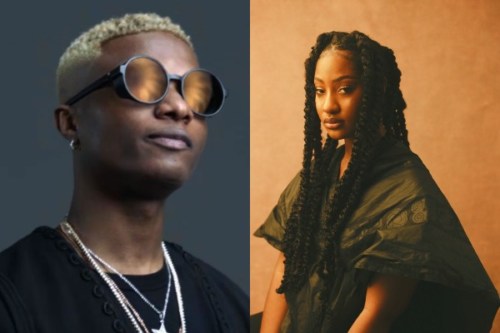 "It ticks off all the boxes", These were the exact words of American media executive, Ebro Darden when he sat down on a show with Brian D.dot miller to dissect the Grammy-award-winner, Wizkid's ground-breaking song, Essence.
The debate was to find out which song will emerge at the top as the summer jam of the year. However, Ebro was not going to let any other song stand in the way of Essence's shine, as he stood his ground through all rounds of comparison, affirming that 'Essence' most qualifies as a summer jam.
It brings about cultural significance. It's a different sound. It's late. It's Rn B, it's not straight-up Afrobeat. It does have a huge chance of being the song of the year, what's bigger than 'Essence'??? These were his words.
Although others on the show did feel like Canadian rapper, Drake seems to be having a good year, but Ebro insists he doesn't come close.
See video:
Do y'all really think that 'Essence' has a chance of becoming the song of the year? Let us know what you think in the comments below.
The post "Essence Is Easily The Song of The Summer" – American Media Executive, Ebro Darden Explains Why appeared first on tooXclusive.