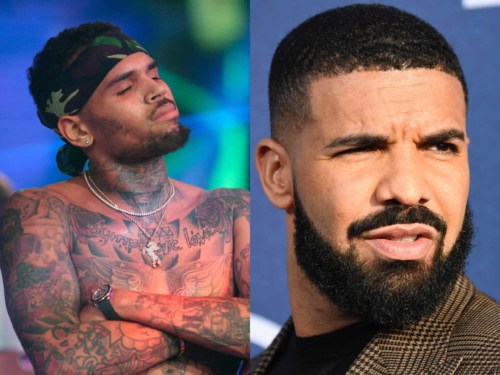 A singer and producer are suing Brown and Drake after claiming the duo took their song and transformed it into their track "No Guidance".
As per TMZ, Brandon Cooper and Timothy Valentine, who go by the stage names Mr. Cooper and Drum'n Skillz, respectively, are suing Brown and Drake, who they claim took their track I Love Your Dress and made it into No Guidance.
I Love Your Dress dropped 3 years before No Guidance, and Cooper and Valentine claim that Drake and Brown's song is derived from their track, if not copied altogether.
The producer and singer are suing the two artists for copyright infringement and looking to take home some serious cash wads of cash, according to court papers.
Please compare songs here:
The post Drake And Chris Brown Sued Over Copyright Infringement For Hit Song, "No Guidance" appeared first on tooXclusive.