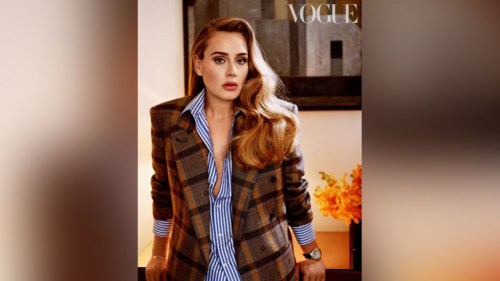 English singer-songwriter, Adele is letting out some information about her last minutes with her dad and we are glad to hear that she was at peace with him before he died.
In interviews for both Vogue and British Vogue, the 33-year-old singer shared that she was able to find peace with Evans prior to his death in May from bowel cancer, adding that therapy helped heal some of the trauma she faced because of him.
I know he loved me, and we actually got our peace before he died. When he passed, I had this sort of physical reaction. That fear left my body. My mom was incredible when my dad was at the final stages. She was there and helping.
Adele's parents divorced when she was just 3 years old and Evans was absent for most of her childhood.
I played him my album just a week before he passed, over Zoom," she said. "One thing that definitely happened in my divorce was that it humanized my parents for me. Big time. I went to hell and back! And in that I found the peace to forgive him," she said. "He was ready to go and he lasted a long time with it. So thank you.
The post Adele Says She 'Found The Peace To Forgive' Her Estranged Father Before He Died Of Cancer appeared first on tooXclusive.