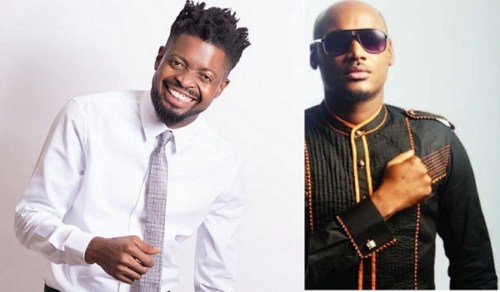 2Baba clocked 46 today, and his friend and colleagues have shown him loads of love and sweet wishes.
One of the most hilarious wishes recorded today has to be that of comedian, Basketmouth, who called 2Baba 'Baby' while celebrating his friend.
Taking to his social media page via Instagram, Basketmouth said, My baby!! My love!! My sweetheart!!
Happy Birthday to you. ?????
Wishing you the very best in life.
Basket sarcastically insinuated that he and 2Baba have some bromance going on and we trust 2Baba to play along. In response to this hilarious note, 2Baba joked about their agreement to keep things lowkey. In his words, "??? basket I thought we agreed to remain in the closet."
See post:
View this post on Instagram
The post "I Thought We Agreed To Remain In The Closet" – 2Baba Jokes, As Basketmouth Calls Him 'Baby' On His Biirthday appeared first on tooXclusive.