Brymo Blasts A Troll Who Labeled Him 'A Rapist'….
The Nigerian Alternative singer, who just released a surprise double album, titled "9"; 'Esan' and 'Harmattan and Winter' respectively, shared a Tweet praising himself via Twitter, with caption; "The animal! The spirit!!".
This Tweet was met with a response by a troll who told him to also add the tag "The Rapist" to his list.
Brymo, obviously didn't let this slide, he replied saying the troll only succeeded in revealing the type of person he is and should do well to report & register himself as a sex offender.
In his words, "You already did, and the tag suits you…and stop projecting your behavior on here, go register yourself as a sex offender… don't wait till you are nabbed by the law! pls!!"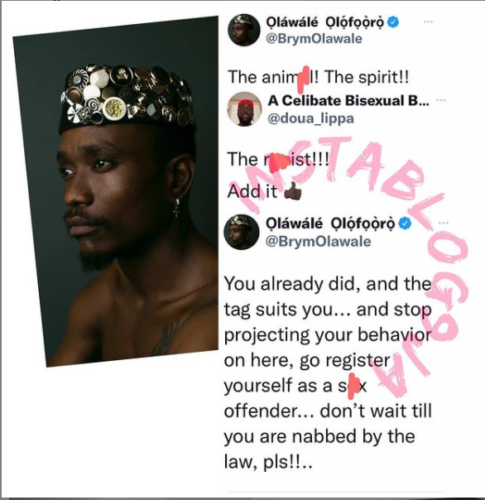 The post "Go And Register Yourself As A Sex Offender.." – Brymo appeared first on tooXclusive.