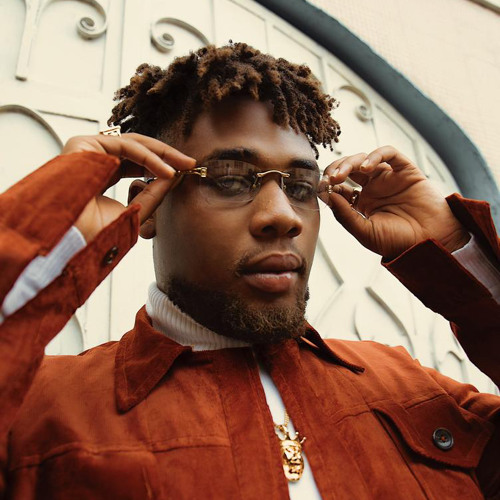 Whoever 'Kayzplace' is must have done Buju's hairline real bad for him to be called out like that.
Afropop singer, Buju has taken to his social media page, via Instagram to call out a barber, Kayzplace, and labeled him the worse barber in the whole world.
He wrote, "The worst barber in the whole fucking world bro I can't even cap! DO NOT GO TO KAYZPLACE!!"
This comes after a bad experience with the said Barber, who probably left Buju hairline looking receding. Buju shared a chat between he and the barber, who responded after he got called out.
Kayzplace responded, "This was very unnecessary. You just dey bring enemies for yourself Buju."
This was followed by a response from the "Outside " crooner who said Kay was not thinking straight about responding to his DM.
In Buju's words, "For my hair? For my money i paid? On my page? Are you thinking straight? I can't complain about terrible service? On my own account?"
His response was followed by blocking the account of the Barber. Talk about savagery!
See post: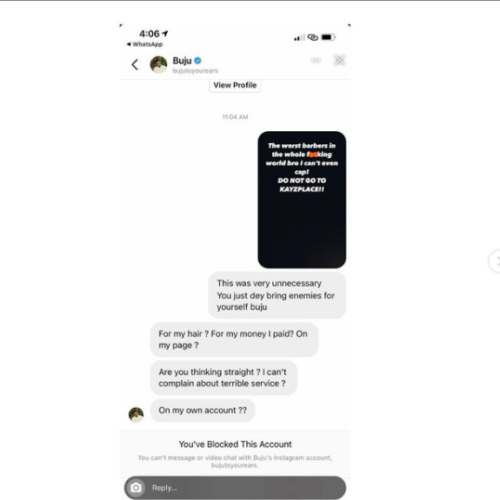 The post Buju Puts Barber Who Messed Up His Hair On Blast, Labels Him The Worst In The World appeared first on tooXclusive.