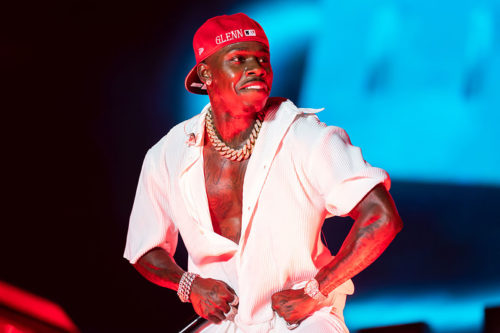 After losing smashing deals and being dropped by more than 10 music festivals for his highly insensitive, homophobic comments, DaBaby announces he will be performing at Lil Boosie's "Boosie Bash" on August 28th.
Self-acclaimed, Liveshow killa is still under attack after making homophobic statements about the LGBTQI+ community during his Rolling Loud Miami set earlier this summer.
He said, If you didn't show up today with HIV, AIDS, or any of them deadly sexually transmitted diseases that'll make you die in two to three weeks, then put your cellphone lighter up. Ladies, if your p—- smell like water, put your cellphone lighter up. Fellas, if you ain't sucking d— in the parking lot, put your cellphone lighter up.
At first, DaBaby felt no remorse about his comments despite being under severe attack, until it began to take a toll on his career.
Thankfully, he has been able to secure a performance at Lil Boosie's "Boosie Bash" happening on the 28th of August.
See post:
View this post on Instagram
The post DaBaby Announces He Will Be Performing At Boosie Bash appeared first on tooXclusive.