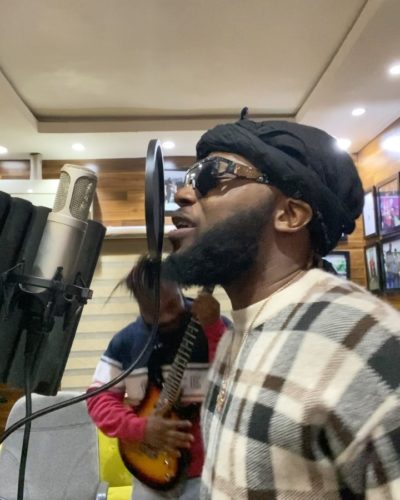 DMW's rapper, Dremo joins on the trending hip-hop record, "Omo x 100" and delivered a Dremix.
Dremo Drizzy fills up the Olamide free verse Omo x 100 instrumental with smooth bars. On this Dremix, Dremo pays tribute to the late ObamaDMW, 44 and comforts Davido with motivating rap lines.
Listen below
View this post on Instagram
LYRICS
Omo omo om0
Omo omo omo
Yeah, omo omo omo
Hmm, Omo omo om0
Omo omo…
CODENAME
My heart heavy
My mind clouded
In my feelings
I no fit wrap my head around it
Like a bandage omo
Still dey manage to put a smile on my face
When i'm out, Omo
How i feel inside, no fit explain
Its deeper than rap
Omo Obama 44,
This one pain me no be small
Omo, You literally covered everyone
You was a real one
Dead but not forgotten
I will remember you with this song my Nigga
I pray for Davido, stay strong my Nigga
Baba God dey for you 24/7, Adiba
I pray for 44's family, shawty and all his niggas
Everything happen for a reason
I don't know but God knows better
Bruh i hardly even speak
Drowning in my thought
Cos i've be thinking too deep
Eye opener for someone that hardly even speak
Fed up but i hardly even eat
Don't go clubbing anymore
Cos i've been drinking in the crib…
The post Dremo – "Omo x 100" (Dremix) ft. Olamide, Reminisce appeared first on tooXclusive.