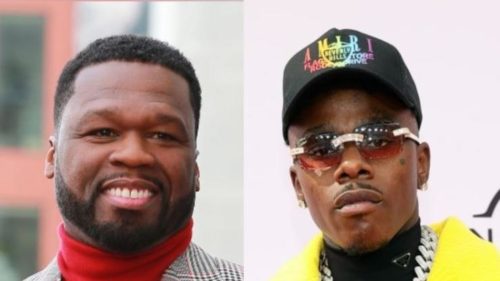 Despite being in a controversy concerning the candy boys, and amid his feud with his industry partner, Megan Thee Stallion over Collaboration with Tory Lanez on "SKAT", DaBaby constantly shows that he is not fazed, and would do whatever it takes to stay committed to his craft.
He has shared that he has spent time with Diddy, absorbing knowledge about how to navigate himself as a rising star in the industry with hopes of longevity, and now he's taking time to be mentored by 50 Cent, another Rap mogul who is delighted to share what he's learned along the way.
Earlier today, DaBaby shared a photo of himself and 50 Cent on the gram and said, Somebody I been studying for a MINUTE lent me a few hours of his time today.
Niggas so scared to let me in the room they fucked around & let me end up in the room w/ @50cent ????? BIG MISTAKE!
Beyond grateful for the game?
Couldn't have come from a better source.?
Now watch me put this shit to use?
#BackToWork
See Post:
View this post on Instagram
In response, Fif commented. I lost Pop Smoke before he could get it, This one already got it and he listen, I'm a teach him all the mistakes i made, so he can be better than me. THIS IS HIP HOP!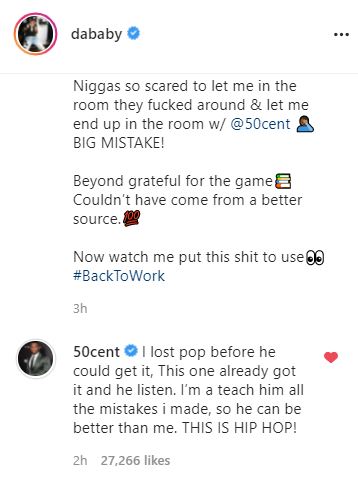 This is great news for Baby considering 50 is a big deal in the industry.
The post 50 Cent Embraces Mentoring DaBaby appeared first on tooXclusive.