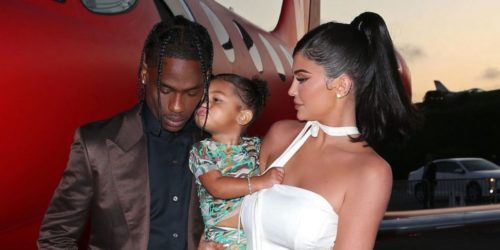 Recently, Travis Scott was honored at an event and he gave a closing remark by giving a shout-out to his family.
The last time Travis and his family walked down the Red carpet was in October 2019 but Travis Scott, Kylie Jenner, and Stormi Webster reunited in New York City.
Last month, it was announced that Scott would be one of the creatives to be honored at the 72nd annual Parsons Benefit hosted by The New School in New York. The event took place on the 15th of June, and according to reports, Kylie and little Stormi traveled to support Scott.
Travis and Kylie announced that their split back in October 2019, but rumors have had it that the two have been trying to get back together ever since. Although they have both maintained being co-parents, friends and have mutual respect for each other, E! reports that the two may be getting together.
Scott made sure to acknowledge his loved ones by saying, "Stormi, I love you, and wifey, I love you." Speaking about the recognition, Scott spoke about his Parsons Benefit honor.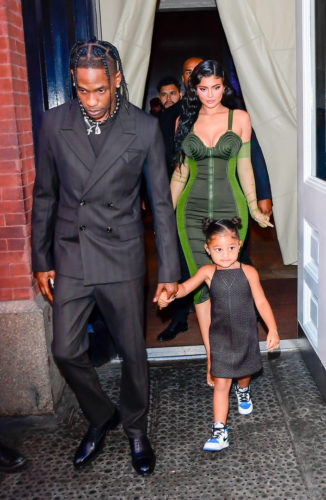 I'm very excited to be receiving this honor from The New School and grateful to be a part of this group of innovators. I've always tried to fuse fashion, technology, and the arts into everything I do.
These are all linked and a natural extension of my work. It has never been about specific brands or labels for me. It's about the vision. It's about making your own things, seeing what's out there, and never compromising.
The post Travis Scott Poses With Kylie Jenner And Daughter, Stormi, Calls Her Wifey appeared first on tooXclusive.