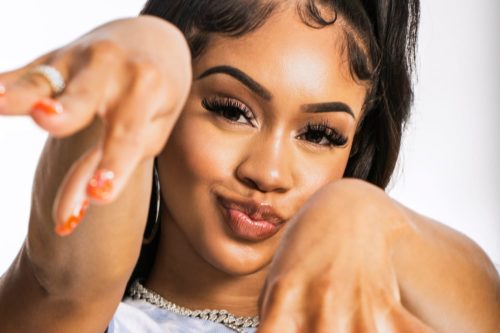 Quavo's Ex-girlfriend, Saweetie has caused tongue to wag, following her revelation concerning Wizkid's 4th studio album, "Made In Lagos", calling it the greatest in recent time.
According to the rapper, she loves the positive vibe that comes with listening to Wizkid's "Made In Lagos". Saweetie goes on in her interview to say that it soothes all vibes and that she could be doing all sorts of things in the house and still be able to vibe to the album.
View this post on Instagram
When she was asked if she would describe the album as the greatest of all time or in recent time. She said "I think as of recently. For greatest of all time, we would have to go through the history of music."
Made in Lagos is the 4th studio album by Nigerian singer and songwriter Wizkid and was released on October 30, 2020.
On March 31, 2021, it was announced that Nigerian superstar, WIzkid's critically acclaimed album, 'Made In Lagos' had hit over 400 million streams across all platforms.
The post Quavo's Ex, Saweetie Labels Wizkid's "Made In Lagos" The Greatest In Recent Time appeared first on tooXclusive.