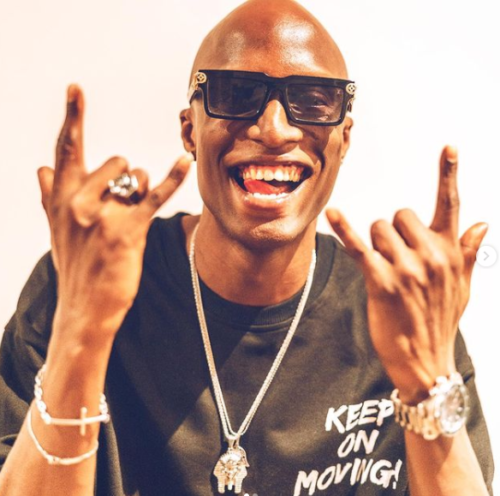 Nigerian rapper and Media personality, Nnamdi Nwabasili, popularly known as N6 has slammed the Nigerian prophet who shared his prophecy about Davido on social media.
We earlier reported that a yet-to-be-identified Nigerian prophet shared with the members of his congregation a revelation from God concerning Davido's life. According to him, Davido will be poisoned by one of his closest friends who is presently living with him.
We also reported Davido's reaction to the prophecy and how he rebuked the evil plans of his enemies concerning his life via Twitter (See post HERE).
However, N6 came out to give his candid opinion about the prophet's decision to make his revelation public. He asserts that the Prophet should have reached out to Davido privately, to deliver his revelation.
He referred to the prophet as a 'Prophet of Doom' who didn't consider Davido's mental health before dropping such news. According to him, people don't know what celebrities are going through before deciding to be the bearers of bad news.
N6 didn't sugar coat words as he collectively slammed Nigerian pastors for seeing vision about Corona virus before The Covid-19 came to take people's life and spoil the people's 2020 dreams. He also talked about their unseen contribution during the lockdown and pandemic.
See his post below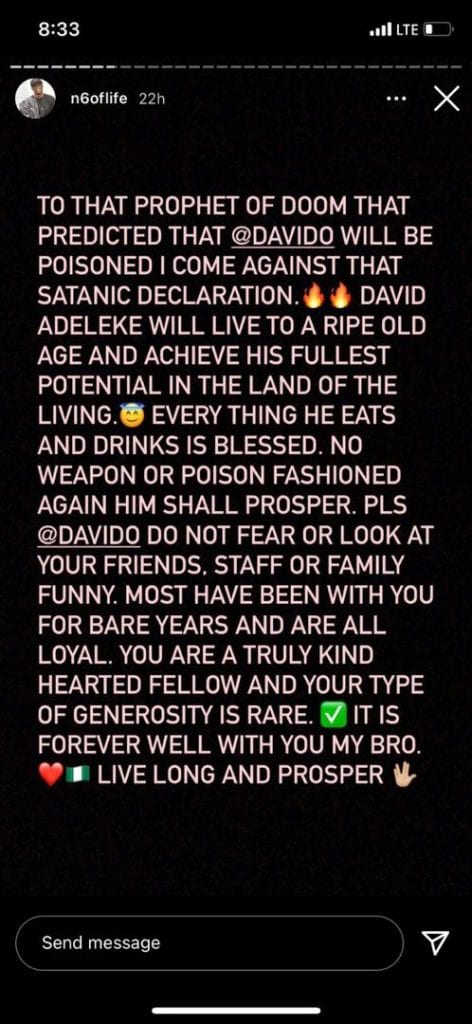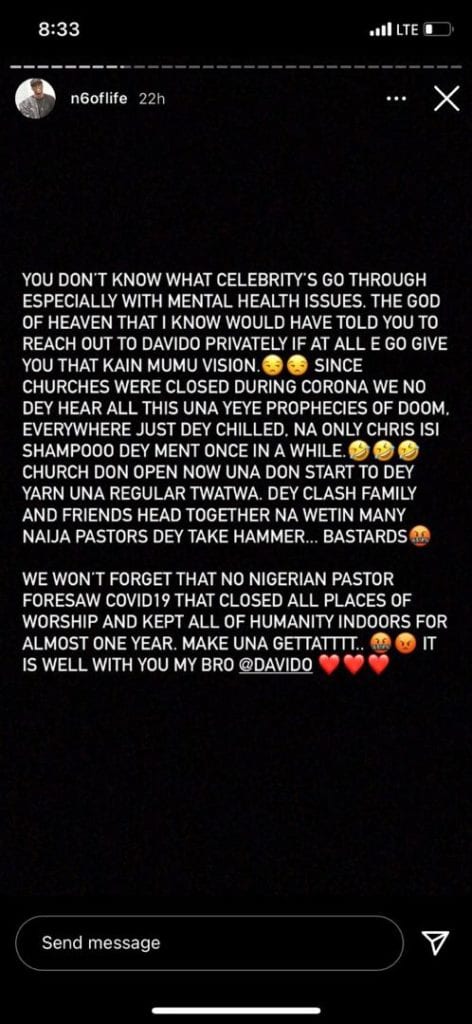 The post N6 Slams The Prophet Doom For Not Reaching Out To Davido Privately appeared first on tooXclusive.