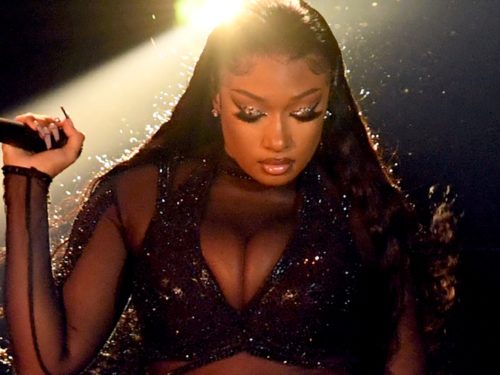 Megan Thee Stallion's "Hotties" as her fans would fondly call themselves have been by her from the very start, supporting, and riding with her to stardom.
Sadly, one of her hotties passed away recently, and the rapper has offered to support the family of the deceased with funeral costs. A Twitter user, identified as Selena shared, "Meg we lost a hottie [crying loudly emoji] our best friend passed away unexpectedly." The Tweep was speaking about her friend, Shaniah Scales.
One of my best friends isn't here on this earth anymore and it's really fucking not okay, I've been crying all day trying to make sense of this. it'll never make sense. Please respect those of us close to them by not asking questions but we appreciate your support, we need it.

— SelenaChichis (@selenachichis) June 12, 2021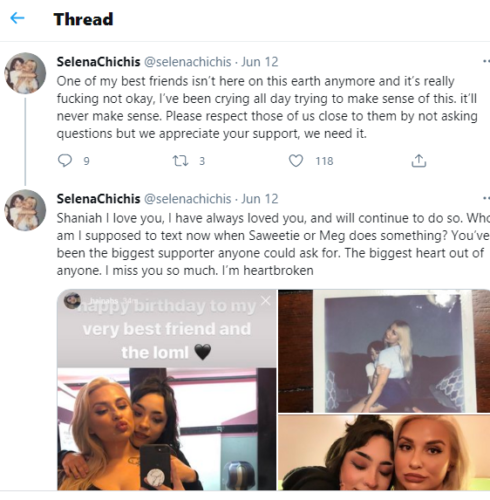 They absolutely loved you, listening to ur songs was something we did every time we were together. We're helping their family w funeral costs. We started a gofundme & are halfway there. @theestallion.
Without delay, the rapper retweeted the message and asked, "How much do y'all need. The person told Megan they still needed $8K, and after being sent a link directing her to the GoFundMe campaign, the "Cry baby" crooner immediately donated $8,155.
The GoFundMe reached its goal and was closed. Selena later tweeted, Y'all better RIDE for @theestallion if you weren't already. Shaniah is in heaven freaking the f*ck out right now. The realest out there. I'm still in shock. Omg what a blessing. Also for anyone sending us love, I appreciate you. It's overwhelming I'm gonna try and get back to u!
The post Megan Thee Stallion Supports Fan's Family With Funeral Cost appeared first on tooXclusive.